Ms. Cathryn A. Biordi

Building Principal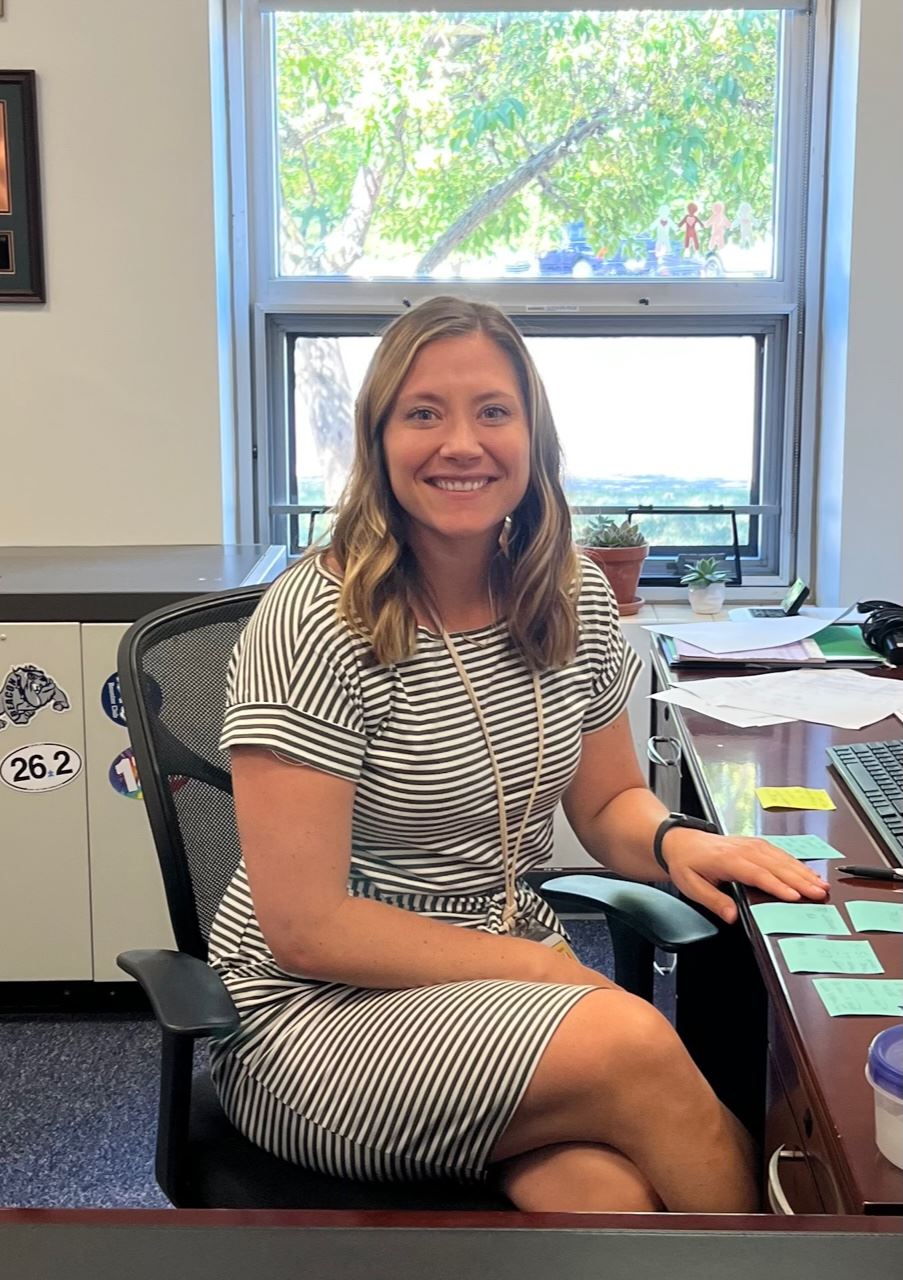 845-838-6900

Ext. 4501

Administrative Assistant

Ms. Meg Calvert-Cason
Ms. Biordi has been an educator for the past thirteen years in the Hudson Valley. Ms. Biordi started her career in education at James I. O'Neill High School in Highland Falls, NY as a social studies teacher, varsity coach and club advisor. As a social studies teacher she taught many different courses including Global Studies, American History, Participation in Government and Economics. In the last few years of her teaching career she focused on teaching Regents American History and concurrent enrollment courses in Psychology and Sociology though Syracuse University Project Advance. Afterschool Ms. Biordi enjoyed coaching her varsity volleyball, varsity girls basketball, varsity girls golf teams and advising clubs like Student Council, Students Against Destructive Decisions (SADD) and Youth in Government.

After spending eight years in the classroom and on the court, Ms. Biordi seized the opportunity to come back to her hometown and become the Assistant Principal at Rombout Middle School. At Rombout she filled many diverse roles and oversaw a variety of initiatives. Including but not limited to enhancing transitional programs for new students, planning and facilitating professional development, improving and creating new systems of communication/ stakeholder engagement, organizing field trip experiences for students, launching sustainability initiatives, and supporting faculty and staff in curriculum development and assessment. Ms. Biordi graduated from Beacon High School in 2006 and was inducted into the Eric J. Romanino Athletics Hall of Fame in 2016 for achievement in basketball and volleyball. At the collegiate level, she played NCAA DIII Basketball for 4 years and ran Cross County for 2 years at Mount Saint Mary College in Newburgh, NY.

Ms. Biordi is passionate about creating a culture of care at Sargent where all stakeholders feel validated, affirmed, safe and empowered at school. In her spare time she enjoys spending time with her family, reading, traveling, running, doing yoga, teaching indoor cycling, golfing and coaching youth sports teams. Ms. Biordi is very excited by the opportunity to work with the young people, families, faculty, and staff at Sargent Elementary School!