BCSD Superintendent Updates
Superintendent Blog Post - December 7, 2018
Posted by Dr. Matt Landahl on 12/7/2018
Superintendent Blog Post - December 7, 2018
BOCES Capital Project Update
Reminder – The 2018 Dutchess BOCES Capital Project Vote is Tuesday, December 11, 2018 from 12:00 p.m. to 8:00 p.m. The Central Administration Offices for the Beacon City School District is hosting a voting location. We are located at 10 Education Drive, Beacon, NY 12508.
Qualified Dutchess County residents may vote at any of the 14 locations in the county. To see if you are a qualified voter and for a list of voting places, please visit: https://dcboces.org/capitalproject
By visiting the link above, you can also read more about the Capital Project, view a PowerPoint Presentation and browse Frequently Asked Questions.

Wellness Committee Update:
The district has much gratitude to all the members of the Wellness Committee that have worked tirelessly over the past four years to advocate for the importance and necessity of a wellness-minded approach for all members of the school community through by creating policy revision and promoting planned activities. Focus of the work of the Wellness Committee in 2018-19 includes the planning and organization of district activities for its students, families, staff and community; the creation of communication platforms to celebrate the work that is happening in our schools; and to provide accessible education and resources on emerging topics to support the greater school community's health and wellness. The committee is a representative group of district stakeholders of teachers, administrators, family members, board of education members, and community based organizations and agencies committed to these priorities that meet on the first Wednesday of the month from 4:00 - 5:00 pm in the Community Room at Beacon High School. We want your input, insight and energy to accomplish our work and encourage you to volunteer as a committee member to help lead this work. Please contact Cecilia Dansereau-Rumley, Assistant Superintendent for HR & Accountability Systems with an email of interest at rumley.c@beaconk12.org. Next Wellness Committee meeting is scheduled for Wednesday, January 3rd at 4:00 pm.
RMS Star Student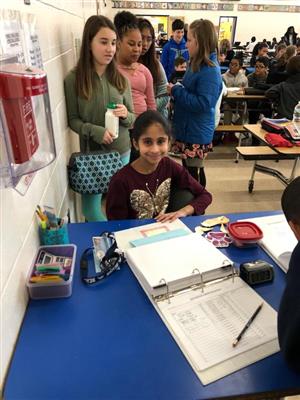 Avneet Kaur is a 6th grade student at Rombout Middle School. Avneet is very friendly, kind and conscientious. She is a Principal's honor roll student and she maintained a 95.92 average for the first marking period. Avneet is a natural born leader with a contagious smile who has spearheaded an incentive geared towards improving our school community. In September, she set up a meeting with administration to pitch a fundraising idea that would benefit the Farm to School Committee and Ms. Coto's ADL class. This idea has enhanced the current recycling program by adding a fundraising component and a plan for more community participation. When she is not pitching school improvement ideas to the principals, she can be seen helping staff in the cafeteria with the sign out table, taking pictures for the yearbook or volunteering to work in the school store. Avneet's investment in the RMS community and her commendable attitude is truly inspiring; she is a young lady with a bright future ahead of her!
Employee Recognition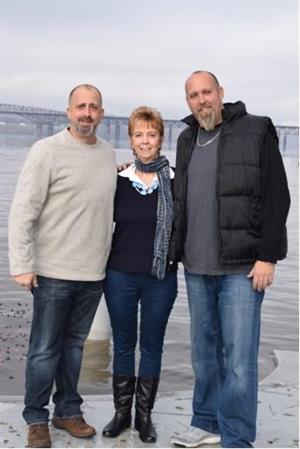 Darlene Mazzacone has been a Food Service Associate in Beacon City Schools for 36 years, our longest standing associate. She has worked all of those years at Rombout Middle School. Darlene has a true devotion to her work and runs a fabulous program at RMS. She leads her staff with a strong team approach and works hard to assure her staff feel part of the larger community of RMS. She has seen generations of students go through the school and many of the students she served years ago are now staff members in our district. She is a true leader and loves what she does . Her spotless kitchen, large service numbers and committed staff members are a testament to her devotion.